Spearfishing Instructors
Take your underwater hunting to the next level
Our recreational and/or professional students are the proof of our work.
Read some opinions!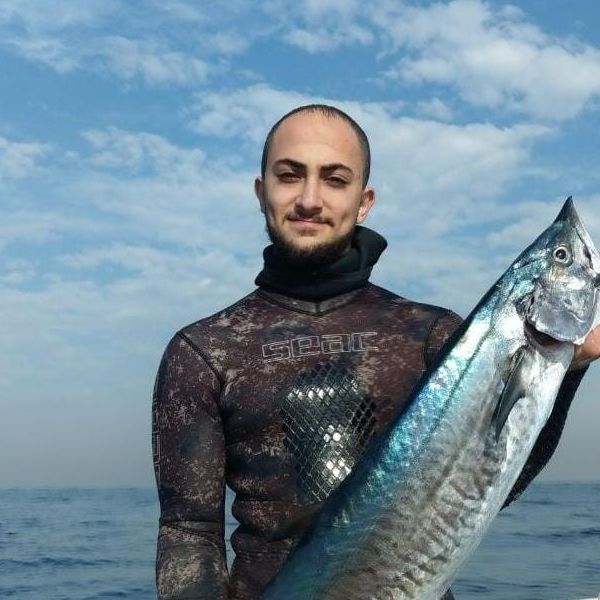 Abdullah Sheikh
Making SI course with coach Rachid is not only about learning freediving and spearfishing but also about understanding and respecting the sea. He will never stop teaching you until you make everything perfect in details with some touch of fun and friendship.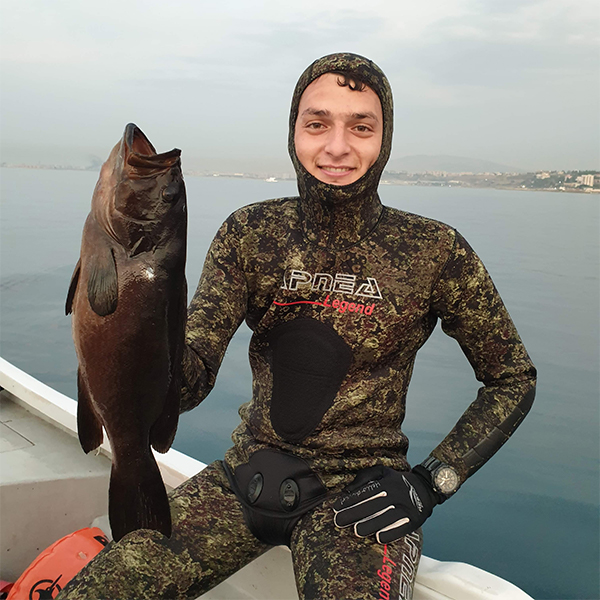 Ahmed Dannaoui
Thanks to SI spearfishing course I've learned a lot of things that distinguish me from other underwater hunters. The training developed my ability and extended out my limits to be able to land better catches while respecting the laws and fish sizes.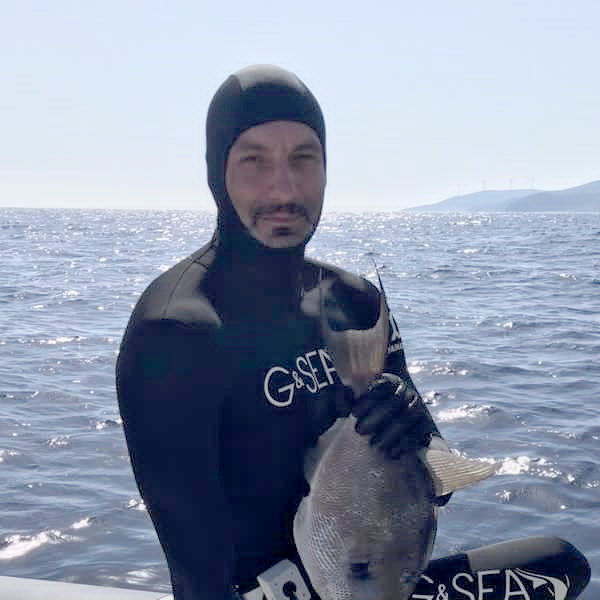 Borislav Tonchev
As an SI certified spearfishing instructor, it brings me joy to guide people to connect with the marine environment in an intuitive way and help them discover their inner universe of self-awareness, their subconscious and inner peace and joy, the same way I do through my spearfishing philosophy.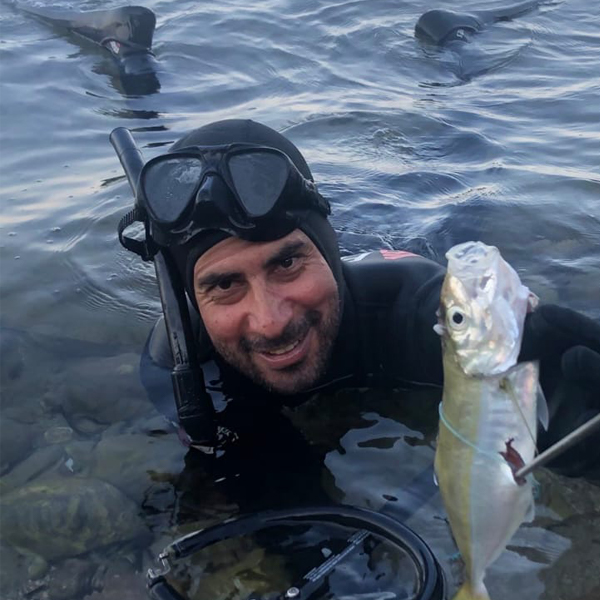 Christoforos Chaidas
Spearfishing is my favorite way to get active. SI showed me how to forage on a single breath of air and have the utmost respect for the underwater ecosystem.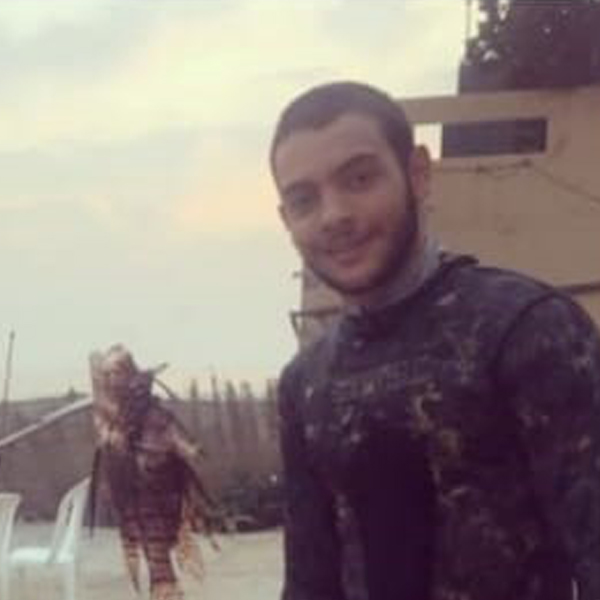 Emmanuel Dib
SI really helped my dad and I to improve our spearfishing and freediving techniques. Level 1 gave us all the basic knowledge to enjoy our dives safely and to get many fish for family dinners.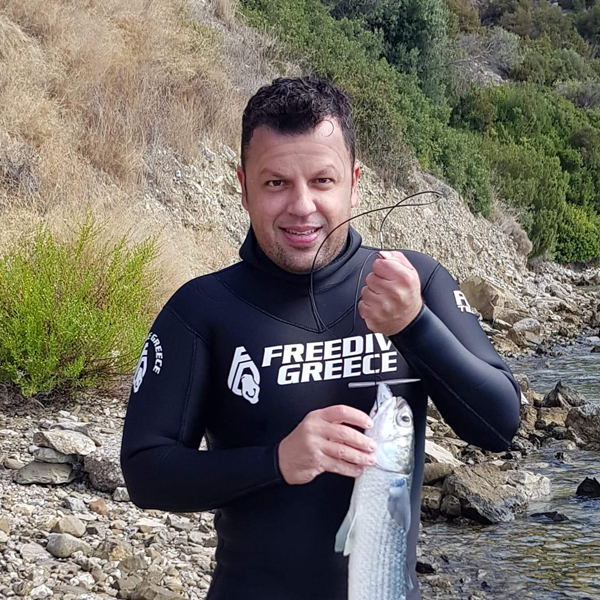 Giannis Liapis
Spearfishing is not just about the prey. It is also about the journey, the 1-2 minutes of absolute calmness and the beauty of another magical world!
SI helped me improve my abilities in this fantastic journey and magnified all spearfishing's virtues.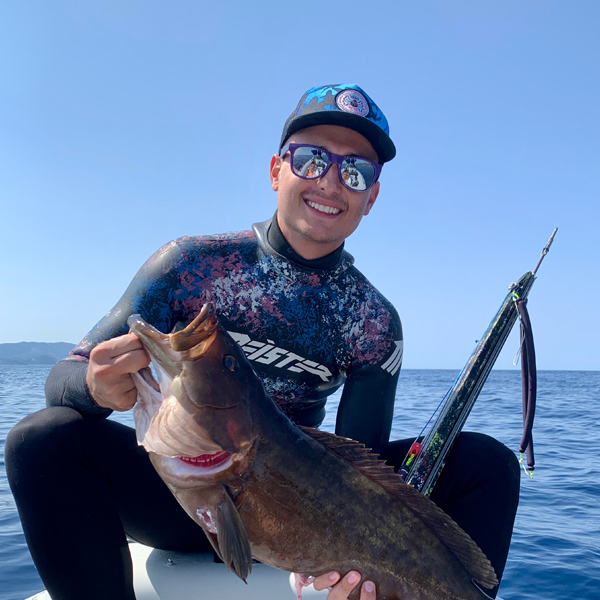 Giannis Vranos
SI was definitely one of the best choices I made in my spearfishing journey. Not only I was taught effectively how to teach to other people my passion, but I also had the privilege to do it next to a team of legends that I can now proudly call them my team and friends.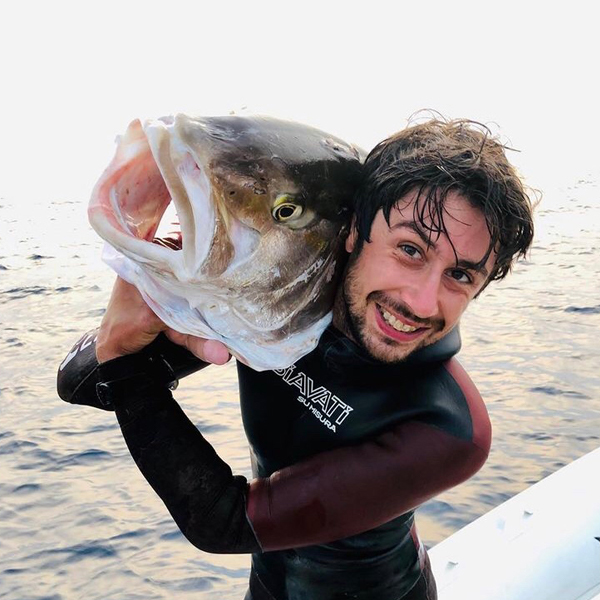 Giovanni Bianco
I was looking for an educational system through which I could learn how to best teach spearfishing. The structure of the courses, all of the guidelines, training materials and of course my instructors' experience, have made me now feel very confident in my spearfishing instruction.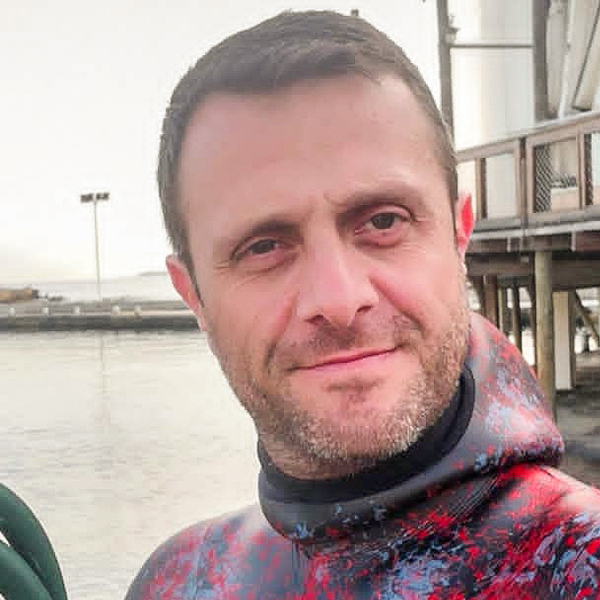 Ibrahim Chalhoub
The SI course is a particular eye-opener. It deepens hard-heated scientific curiosity. It tingles a spearo's constant search for evidence-based knowledge and behavior. Now that I became member of the SI family, I am confident that I will contribute to the development of the u/w hunting society & the sustainability of good teaching practices.
Ibrahim Youshaa
We are people who live by the currents, plan by the tides and chase the shadows of depths to feel free and alive. As a Spearfishing Instructor, I am honored to be delivering decades of experience and knowledge from our Spearfishing Instructors School.
Jonathan Floccari
SI Instructor Giovanni Bianco teaches and transmits years of spearfishing experience in a unique way, passing from techniques, to equipment commensurate with the potential of the student, to safety for himself and others. Excellent freediving teacher with a boundless passion for fishing.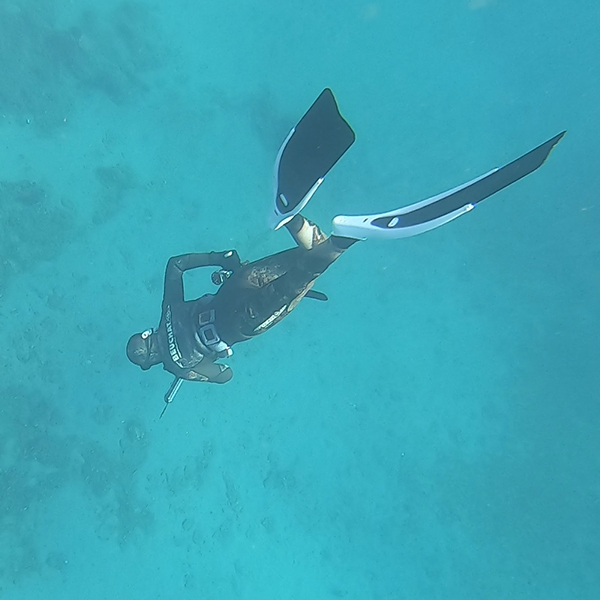 Joheved Cooperman
I am a SpearA now! Thank you manolis for helping me take my love for Freediving into Spearfishing. Your patience, knowledge anf continued support is greatly appreciated. I highly recommend Spearfishing Instructors especially to other women who want to learn in a professional and respectful manner.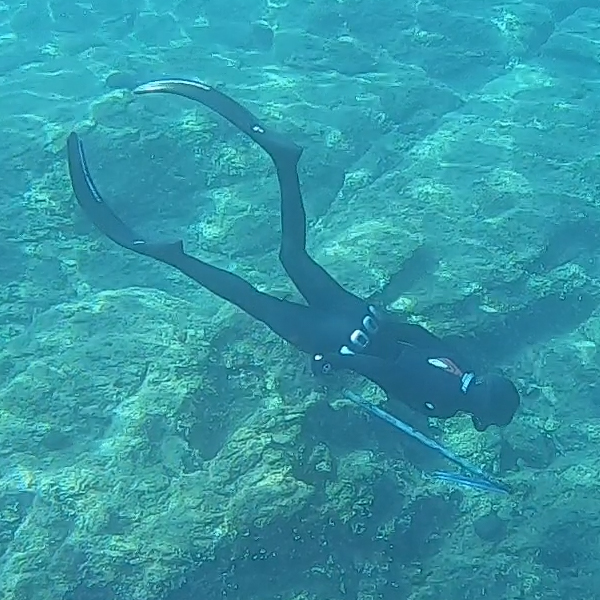 Jon-Pål Gagnum
SI Advanced Spearfishing Course, led by Manolis Giankos and his team, was the best way for a longtime freediver to enter the world of spearfishing. The depth and breadth of knowledge provided was impressive,  in theory and practice. I truly appreciated the approach to safety and the ethics surrounding this sustainable way of fishing. The practical application sessions were top notch, serving to tie everything  together and embed the acquired knowledge and passion for the sport.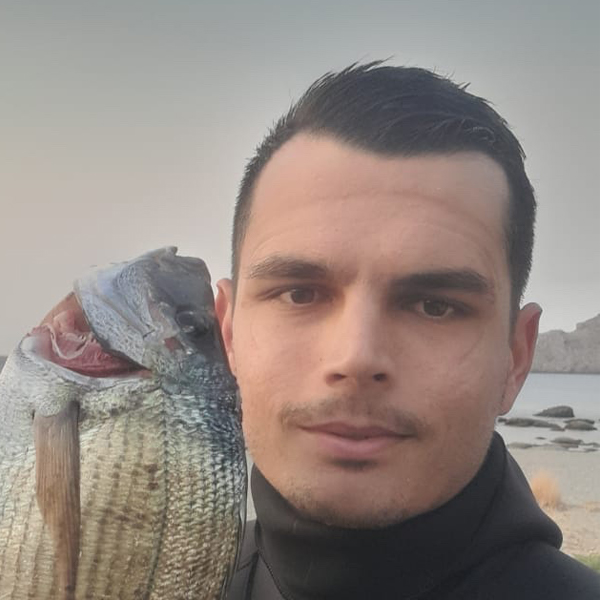 Labros Arabatzis
SI courses are a must for every spearo who wants to be mindful of the underwater environment and therefore successful in his hunts.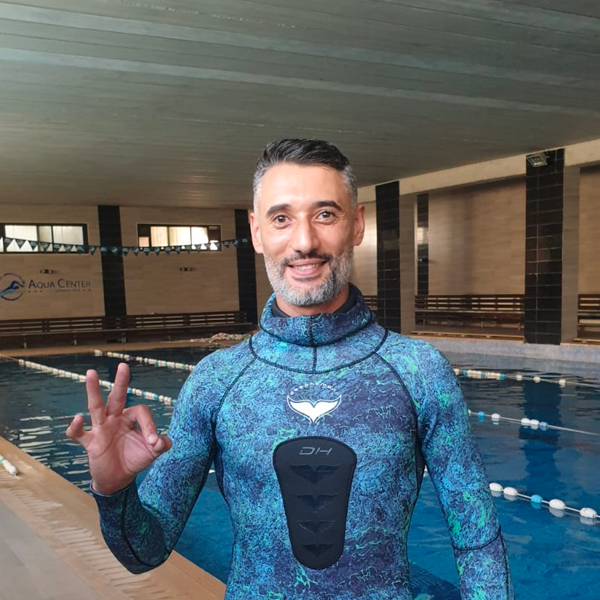 Moe Kassab
Moving from recreational freediving & spearfishing to become an Instructor is a totally different experience. Learning how to teach and pass acquired knowledge and practice during the SI Instructor course made me improve as a person as well as an underwater hunter. I am thankful for the people who taught me how to take this opportunity and become part of the SI family.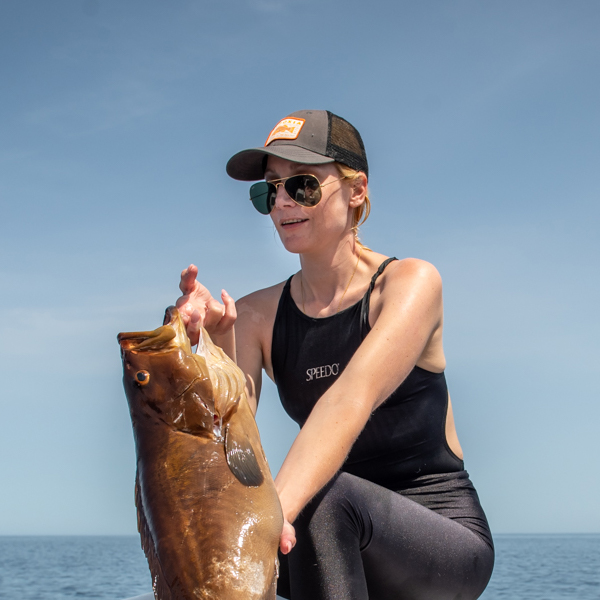 Mylene Hengen
Having attended an SI spearfishing instructor course, I can attest to the in-depth instruction that is offered by some of the top spearfishers in the world. The curriculum and level of thought given to its content and the instruction itself is novel and the first of its kind in the sport.
Paul Ndaira
Spearfishing definitely proved to be a new and exciting experience for me. SI taught me to combine these beautiful destinations with some time at sea learning how to catch my own fish. Today we don't fish in restricted areas, we never fish anything that is out of season or endangered, and we eat what we catch. So, it is both sustainable and respectful of the environment.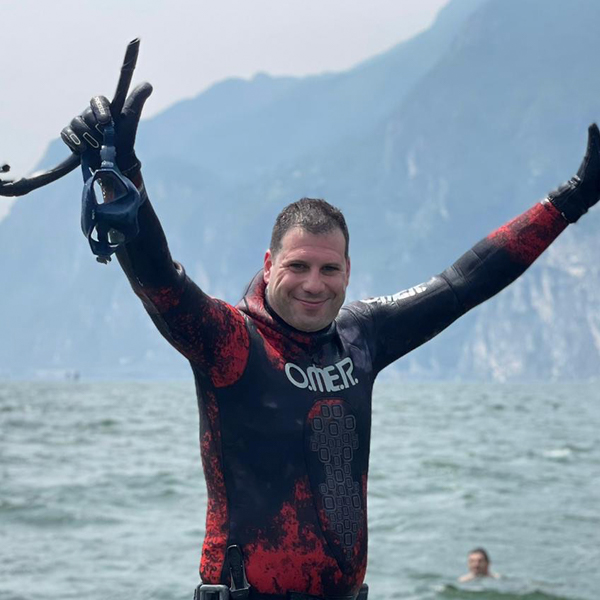 Pierandrea Bastianello
I approached spearfishing only after years of pure freediving. I realized that a spearfishing course is really important for the mental approach to this discipline, for your and other safety and for the spearfishing techniques. Really beautiful and interesting experience.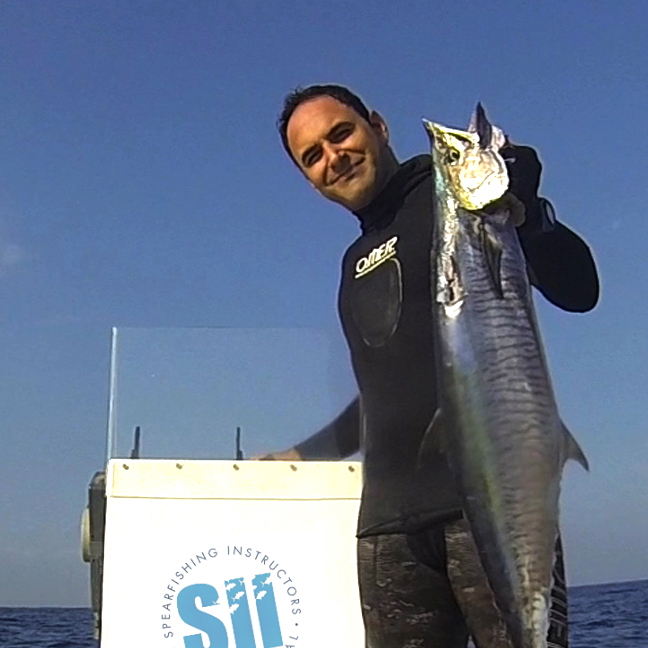 Rachid Zock
SI allows me to transfer to students not only my personal knowledge and experience, but the additional experience of world class spearos!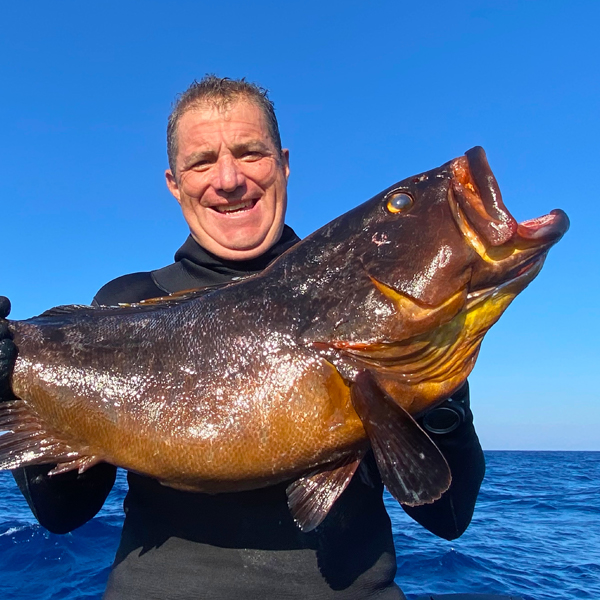 Rodolpho Pacheco
Taking SI courses is a unique, emotional and rewarding experience. With the proper guidance of my instructors, I am, for sure, a more confident spearo who is able to hunt in a more safe, but also productive way.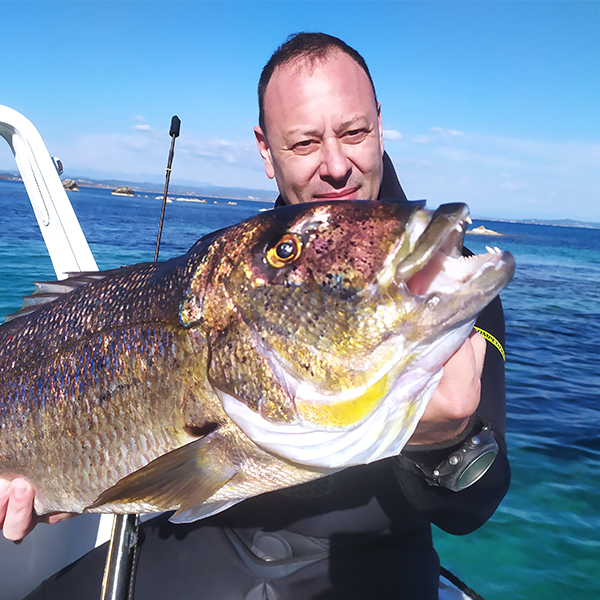 Vasilis Kalogeropoulos
After the SI Instructor Course, I' m able to use the structure and training tools given to me to safely teach students from their first contact with Spearfishing to a very high level, efficiently, easily and in a short period of time. Through such approaches the future of underwater fishing not only looks like but is better.